Litter Box

We are proud to announce that Mingus (one of our former pups) has sired a litter that is expected on February 14th, 2003. Mingus who is owned by Patrick Chance of Beaumont has bred him to Sydney, a five year old Brindle owned by the Wade family, also of Beaumont.
Interested buyers can contact the owners using the following numbers:
Patrick Chance - 409-781-6521
Paula & Chad Wade - 409-287-2961
Below are a few pictures of the Sire and Dam expecting the litter.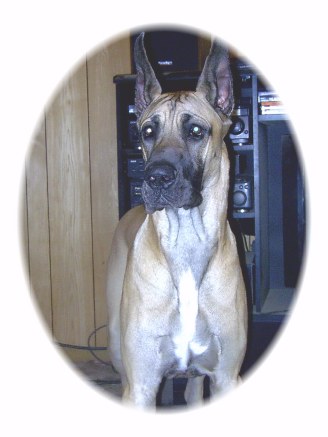 Mingus 1-2003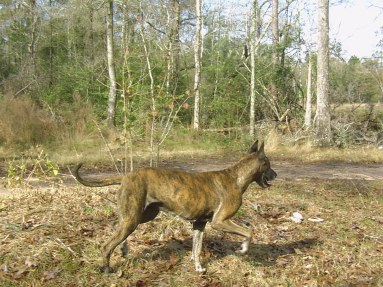 Sydney - 1/2003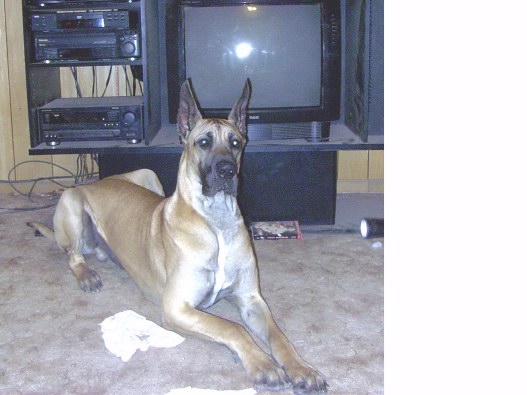 Mingus - 1/2003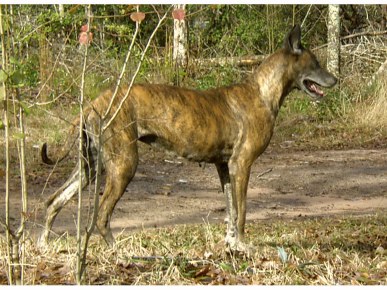 Sydney - 1/2003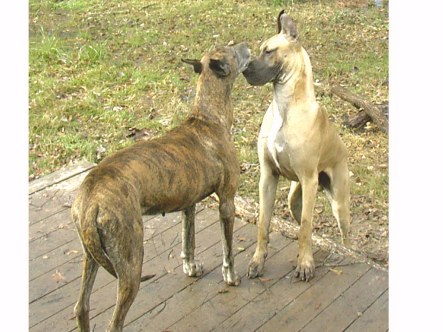 Mingus & Sydney - 1/2003
Former Laird Pups Below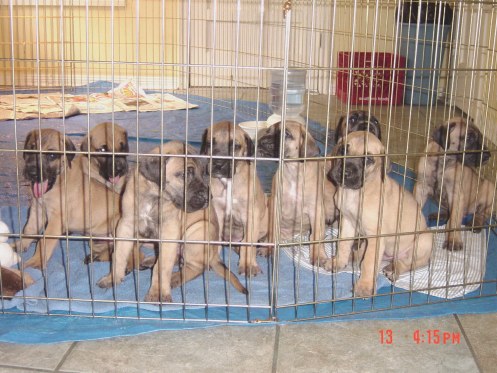 Laird Danes Litter from 6/13/2002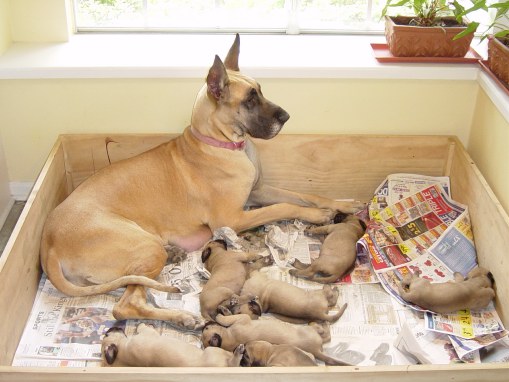 Litter 6/13/2002